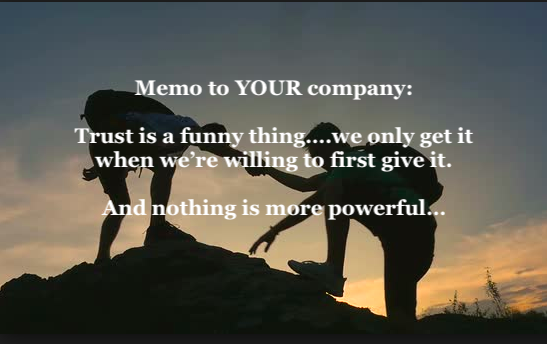 25 Jun

Building a Rich Company Culture is a LOT Simpler Than Many Believe

I started my career with a company that was undersized, underfunded, and under appreciated.  But its leadership embraced a powerful principle – hire quality employees, trust them implicitly, allow them to do their jobs, and reward them accordingly.

I did not realize then how that elegantly simple approach could galvanize a work force.

I do now.

All of us want purpose in our professional lives. We want to know we make a difference. And we need a sense of ownership that comes from faith in the people we work alongside.

Trust can be a powerful catalyst. Distrust can be a corrosive cancer.

Both are predicated on reciprocity.

Build a climate of trust in your team and no mountain top is unattainable … but that climb begins with you.