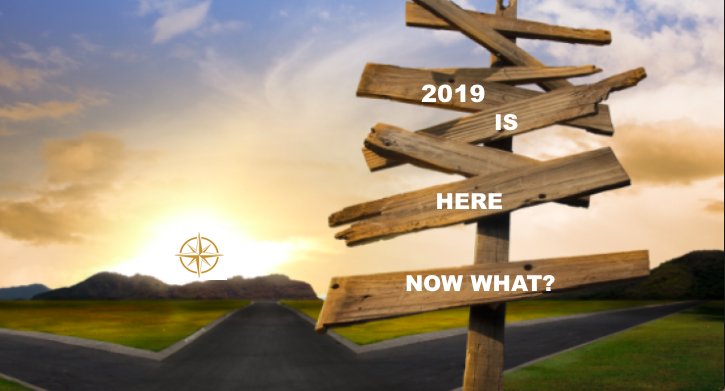 04 Jan

Left to Wander

A new year is here. For many the last few days mark our return to work – and to recalibrating after a well-deserved break.

These first days are precious – but their importance can be lost in the general rush to "get back to business." There are emails waiting for us – a client that demands attention – a project left unfinished from mid-December – reports that require analysis – and those darned meetings.

You get the picture.

The rat race has restarted. I'm back to the hamster wheel that is my life.

Now wait a minute. Suppose – just suppose, that you actually had control of your life – and how you invested your time. And that simmering "to do" list wasn't your be-all, end-all.

It's not, you know. It only seems that way. Like lab animals we become conditioned to respond to the world around us rather than actually analyze that environment.

The hamster wheel.

Without direction any path we take will lead us somewhere– even if it's in circles. How much does your internal compass guide you to where you want to go? Here's a very simple Personal After Action Review that will challenge your status quo.

You've got nothing to lose. Take a risk – personal insight can be powerful.  Five simple questions that can drastically change your approach in the new year.
What did I learn in 2018? What actually worked as regards my professional life AND my personal life? (Go ahead and test yourself – write out your answers – and if you can't think of anything then draw your own conclusions.)
What didn't work in 2018? If I could conduct "a do-over", what changes would I make? Why would I make those changes? How would those changes impact my life?
What were my greatest successes in the past year? Why would I consider them successes? (List at least 3 responses – and challenge yourself to address both your professional and personal life.)
Okay, before we go further, weigh the insights your responses should offer. What are you telling yourself as regards your internal compass – and your direction? Are you actually factoring what life is trying to teach you – or starting to blindly plunge ahead?
Now, given my answers to the above –what are my professional and personal priorities for 2019? What areas – if I were to accomplish them, would make the coming 12 months wildly successful for me? (Try to list –at minimum – 3 for each – but NO MORE than 3.)
Final step – how will I take the steps to actually realize those lofty aspirations I offered in my response to question 4? At what point will I measure my progress or lack thereof? (Challenge yourself – write your responses down!)
Reality check #1 – less than 1 in 10 people actually take the time to personally assess how and where they invest their time and their energy – they simply respond to the external stimuli of the day to day and they take action. Minus any kind of Compass After Action Review most of us are left to simply plod forward – back into the same cadence of the previous year – and the one before that, and the one before that, and the one before that.
There is a name for that – it's called SURVIVAL.
Reality check #2 – of the few who pause to reflect on the exercise above (less than 10%), something less than half of them will actually do anything about the insights gained.
The hamster wheel beckons and I must answer its call.
The 1,440 minutes you have allocated today are the very same that each of us has. Calendar year 2019 will offer you 525,600 of them – no more.
I'm not a particular fan of New Year's Resolutions – wish lists are for dreamers. But I am a die hard on cultivating a sense of direction – and New Year's Constitutions born from investing even a few moments in a Personal After Action Review.
Finding True North doesn't just happen.
What's your Compass telling you?