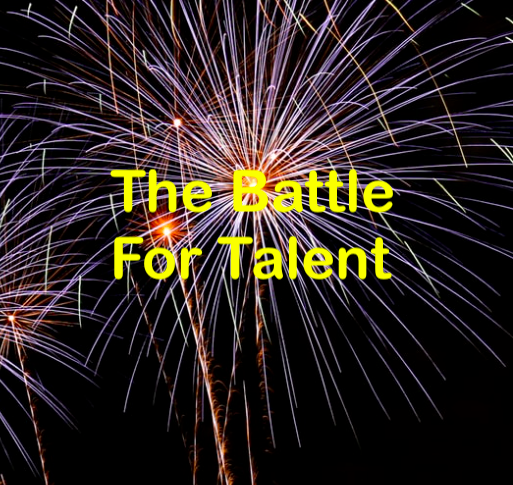 14 Jan

The Countdown Has Begun

Somewhere today a valued company employee, identified by senior leadership as a "coming star" will voluntarily walk away.  Disenchanted – disengaged – disenfranchised.

In another organization, a series of new hires – ideally prized in the interview process – will fail to make the grade. They will cost their company millions.

Another firm – unprepared for the challenges that will confront their employee base and mired in "yesterday thinking" will fail to move the needle in sourcing the athletes needed to compete. Too late they will recognize they haven't considered the future at all.

Not your company – right? Think again – the epidemic of disengaged employees – either poorly sourced, poorly trained, or poorly led – is growing, not diminishing.

I consult with companies and senior executives on a host of subjects around the subject of People, Leadership, and Culture.  When the topic turns to the centerpiece – Leadership, I encourage our clients to take a step back and consider three very simple Critical Success Factors.

At every level – a successful leader in any industry must be able to:
Source, recruit, and hire top talent
Develop and retain that talent
Assemble individual contributors into a cohesive team whose whole exceeds the sum of its parts. 
That simple.  We can break leadership into a million dimensions but at its root every successful practitioner is a master in these 3 elements – and they form the basis for either a long lived and thriving company – or failure.
That first element has become increasingly important over the past few years as the battle for talent rages in this country – even as unemployment rates drop to record levels. The reality is that in many industries we have what amounts to a "buyers' market" where talent can – and often does – travel easily.
Add to that the emerging "Millennial Factor" – a generation of global workers more inclined to seek legitimate purpose – and less likely to simply "stay put" because of some assumption of organizational loyalty.
Best in Class companies recognize the cost of attrition – and even more important, the deadly impact of employee disengagement on profitability – but deciding HOW to source, recruit, and hire remains – for many – a shot in the proverbial dark.
News flash – for those determined to simply "wing it" over the next decade that room will grow much, much darker. 
So – if we agree that sourcing legitimate talent is either an umbilical cord for future success or a strangling vine that leads to devastation, what are well defined steps senior leaders (and their direct reports) should be considering as regards onboarding their company's future? 
Here are five – and the pivotal FLASH POINTS where some miss the mark.  They include:
Assessing the scope of your current organizational/industry need– and balancing that against the needs you anticipate over the next (at minimum) 5 years.

How does your "need statement" correlate with your current hiring practices?
How has your recruiting process morphed over the past decade – if at all?
What are the specific skills sets that are needed in the roles you will be hiring for AND what are the character factors you will need for those roles? And we will come back to this character dimension in short order. (FLASH POINT– Many companies focus ONLY on skills and fail to acknowledge the "soft" human factors – they are SELDOM soft.)
How have you balanced skills and character with the culture you're building – what and how will you factor that in your needs assessment?

Building an accurate Job Document that describes the position(s) you are hiring for in behavioral terms.

When was the Hiring Profile last updated?
How was it crafted? (For many companies this is outsourced and/or in-sourced to a Human Resources function – big mistake unless carefully vetted with a variety of internal and external stakeholders who touch the role.)
Does the Job Doc also take into account character factors that are mission critical – honesty, team skills, integrity, loyalty, leadership capacity, willingness to follow, etc.? If not – why not? (Of note, many progressive companies insist that hiring for character may transcend recruiting based on existing skills. Their argument – skills can be trained; character cannot.)
Are your current hiring managers (and those above them) well versed on the Job Document – to include consistent training? (FLASH POINT– Every  job doc, hiring profile, or on-boarding process is only as sound as the leadership team entrusted with upholding its integrity – great companies are zealots here. When we look at recruiting breakdowns we always begin by examining the Job Document(s) and contrasting how they show up in the on-boarding process.)

Generating an active and consistent recruiting process that:

Ensures a commonality of approach for leaders as regards interviewing/selection – to include:

The interaction with candidates
The types of questions asked and the format for same (Does your company require scripted inquiries (the same basic list for all) or do you instead train hiring managers to use a cue driven approach?)
How candidate information is gathered and collected (central data base or dependent on individual manager?)
The specific stages of the interview process – from pre-screening to phone interviews to physical meetings to final assessments (in other words is there a consistent interview pathway that EVERY candidate must advance through?) (FLASH POINT– There is a high degree of variability in many organizations, compromising candidate selection greatly. Not only are the legal repercussions great – the volatility in hiring consistency is even greater.)
Concurrence across multiple levels of leadership to ensure agreement and ownership in the selections made (Best in class companies often require at minimum 3 levels of agreement before extending an offer – to include at least one neutral party with no "skin in the game.")

Builds on networking and current employee recommendations for sourcing new talent. Recruiting data suggests almost half of successful hires are either sourced or recommended internally. This means that top companies:

Allow current employees to identify future business partners
Rewards those employees for successful recruits (but with an emphasis on successful hires – 1 year post onboarding is recommended)
Constantly scour for talent EVEN WHEN there are no current openings
Ensure a viable backlog of potential hires across the organization. )Who retains responsibility for the backlog and where is the data/background information stored?)
Fully leverage external resources – most notably top tier recruiters

Optimizes available technology – both online and offline

Validating and confirming candidate qualifications BEFORE offer extensions. Specifically:

Job background checks
Referrals
Employment history
Appropriate drug/physical examinations as stipulated by your company guidelines
And in some cases, staking "probationary" periods post-hire to validate employee placement/contribution (FLASH POINT– Terminating poor hires remains an incredible drain on leadership manpower. Many companies build hiring qualifiers that allow them to jettison bad hires versus pursuing the traditional performance management route.)

Constantly assessing and monitoring to gauge the level of success in hiring and retention. The greatest miss here – retention. Too many companies focus on the number of new hires made. Quality companies look at those that stick – and perform. Specifically, that involves addressing the following questions:

How does your company evaluate "hire success"?
What is the level of retention – 1 year, 2 years, 5 years? (And how does that compare with industry norms?)
Where are the circles of excellence as regards individual hiring managers and why do they exist? What can be learned from these individual contributors?
Where have your upper tier candidates been sourced – and how are you leveraging that area based on the success generated?
Do you have a robust exit interview strategy with every employee that leaves your company? What are the learning's there? (FLASH POINT– Critical oversight for many companies – no learning's from talent exodus.)
Where have you assigned overall ownership for recruiting execution (ideally a senior leader (or leaders) for oversight.)
The battle for employee talent will only grow – our Millennial generation will represent 75% of the workforce by 2025.  Companies serious about planning their future are investing disproportionately in sourcing and hiring top talent.
Those with an eye on strategic advantage are taking one more step – retaining that talent.  The cost of Employee Turnover was once estimated to be some 6 to 9 months of salary for that worker. The reality is it is exponentially higher in most industries – and climbing.  The decisions we make in the interviews conducted in 2019 will ultimately spell our success in 2024 and beyond.
Strategy ultimately comes down to the intelligent investment of limited resources in a unique set of activities to attain competitive advantage.  The Unique Activities outlined in the 5 critical components above represent a start – but ONLY a start for those committed to a successful future.
Today's decisions – tomorrow's future. The clock is ticking on your company…