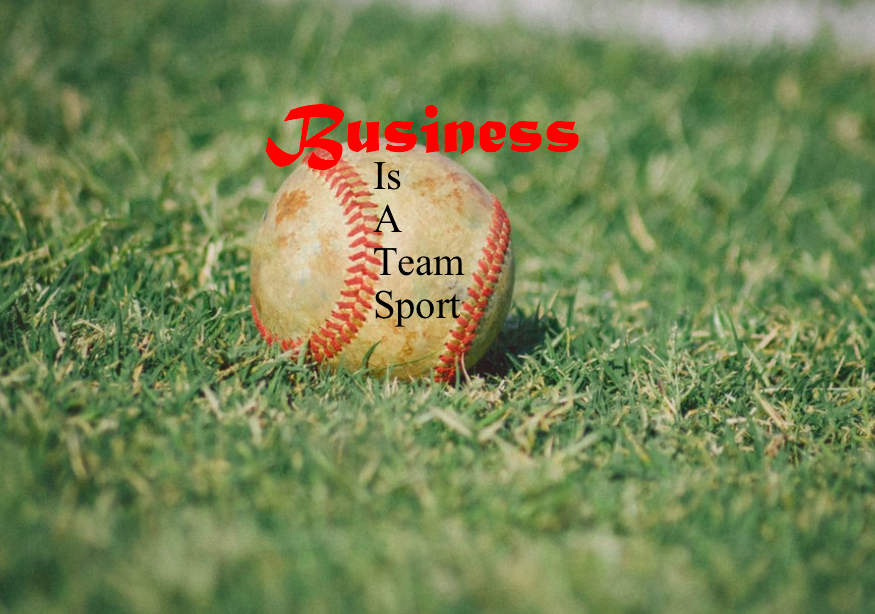 26 Feb

Team Secrets

Billy Beane never really made it as a baseball player.

Drafted in the first round of the 1980 draft by the NY Mets, his career lagged. After 8 years of bouncing between the minors and major league ball Beane finally gave up on his dream, contenting himself with a scouting job.

It was the springboard that would allow him to eventually make history.

Front office work agreed with Beane; in 1997 he was promoted to a General Manager position with the Oakland Athletics.

Billy Beane had arrived – the pinnacle of front office positions.

But timing continued to frustrate – unfortunately his assignment took place just as new owners, frustrated with bloated salaries and underperforming players – decided a major budget cutback was due.

Beane, some pundits argued, was being set up for failure.

After all, there was a reason some teams won every year. They PAID for the talent – and the best example of that was on the other side of the country and the NY Yankees.

Faced with either obsolescence or finding a different path forward, Beane began a search to identify and recruit undervalued players – and he did that by crafting radically different indices of success.

On Base Percentage was virtually ignored by baseball traditionalists. Drawing a walk meant you couldn't hit.

"Not so," said Beane.

Defensive proficiency was important – but choosing between a good glove and a hot bat was no decision at all, purists declared.

"Maybe," said Beane.

And out there were a whole lot of teams who had no concept of the analytical tools the A's were choosing to use.

"Easy pickings," said Beane.

Baseball's hard core immediately panned his player acquisitions.

"Out of touch."

"Destined to be fired."

But then an amazing thing happened – the analytics started to pay off. The A's reached the playoffs four consecutive years from 2000 through 2003.  In 2006, though 24th of 30 Major League teams in payroll – they posted the 5th best regular season record.

Now baseball was watching – CLOSELY.

Over the years the analysis of in-game statistics to gain strategic advantage evolved into sabermetrics – effectively putting conventional baseball thinking forever in the rearview mirror.

Small ball, as they called it, was immortalized in the movie Moneyball.

Interesting approach – a leader tearing down the essence of the game and rebuilding it into an analytical tool – hitting conventional thinking squarely in the face.

For the past 50 plus years the Gallup Group has conducted research on business and employee engagement – assessing the elements that go into a healthy culture – and insight into why some companies create a fertile field for great teams to grow.

One of the most fascinating aspects of their work is the development of the business equivalent of baseball's sabermetrics – a look at the fundamental elements that are often overlooked.

In their most recent study of some 230 companies – over 82,000 teams – and 1.8 million employees – Gallup concluded that what goes into the "small ball" of team engagement can be much better understood – and the factors may have little to do with the size of the performance bonus, the profit goals, or even the quality of training offered.

There are subtleties – small indicators that go much further than commonly recognized.

With full credit to It's the Manager and co-authors Jim Clifton and Jim Harter from the Gallup Group, here are 12 Small Ball Predictors of team success – the factors that great players look for – but seldom find – at work.

Members of top performing teams report:
I know what's expected of me
I have the materials and equipment to do my job
I have the opportunity to do what I do best everyday
In the last week I have received recognition or praise for doing good work
My manager (or someone at work) seems to care about me
Someone at work encourages my development
My opinions seem to count
The purpose of my company makes me feel my job is important
My associates/fellow employees are committed to quality work
I have a best friend at work
In the last 6 months someone has talked to me about my progress
In the last year I've had opportunities to learn and grow
Does any of the above make any difference?
Only if you believe in documentable results – top quartile respondents posted 21% higher productivity numbers versus lower quartile counterparts – as well as 20% higher sales – and 41% less absenteeism.
Small ball?
Hardly.
Especially when we take a deeper look at the factors above that speak to the human element – recognition, care, encouragement, purpose, and commitment.
Four decades in industry – the last several years devoted to consulting and executive coaching – has helped me understand why so few work groups evolve into high performing teams.
Want to spot a team that excels?
Start with the leader.