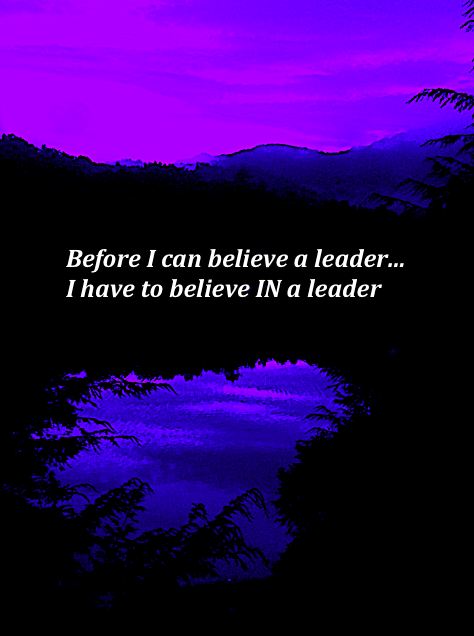 01 Jul

The Power of WHO

History teaches us that adversity can be the greatest gift we will ever be offered – a $10 million dollar one that we might not give a dime to repeat. The operative words – can be. 

For some, the insights from COVID will pay interest for the remainder of their lives. For others it will be a curse that will haunt them.

History also teaches us that now, more than ever – leadership matters. Tossed into crisis, humans look for it – yearn for it – and rarely find it.

Real leaders are uncommon.

Some believe they are gradually growing extinct.

One thing's for certain – crisis is exposing a LOT of the pretenders.

I find myself continually reminding myself and others of the GALLUP Group's findings of the 4 most compelling needs we have of leaders in moments of adversity:
Trust
Compassion
Stability
Hope
Sound familiar?
Think there may be some gaps out there – globally, domestically, and yes – with your own company?
Years in the business world have taught me a compelling lesson that I try and convey in my Executive Coaching sessions – as well as our Leadership Development workshops.
The human qualities of authenticity, caring, vulnerability, and trust – contrary to conventional wisdom –  are NOT soft skills.
The only thing "soft" about them are the not so gentle sounds of self proclaimed leaders crashing to earth – realizing far too late that it was their deficiencies there that led to their demise.
COVID will be the greatest pressure test of authentic leadership we will see in our lifetime.
While many leaders will focus much of their attention on HOW they will stay in business – and the tangible dimensions that populate a balance sheet (physical assets, financial resources, brand momentum, etc.)  a critical few will spend a lot of time on addressing their human capital. 
The WHO.
Adversity creates a perfect petri dish for cynicism in many.
Leadership can change that – and that leadership often isn't tied to titles, levels, or even formal people responsibilities.
"Optimism," as Sir Ernest Shackleton once said, "is the highest form of moral courage."
In a typical career you can expect to meet only a limited number of transformative leaders. The same might be said for our lives in general.
The one thing that alters that trajectory.
If you decide to become one.
Heroes are needed – now might be the time.