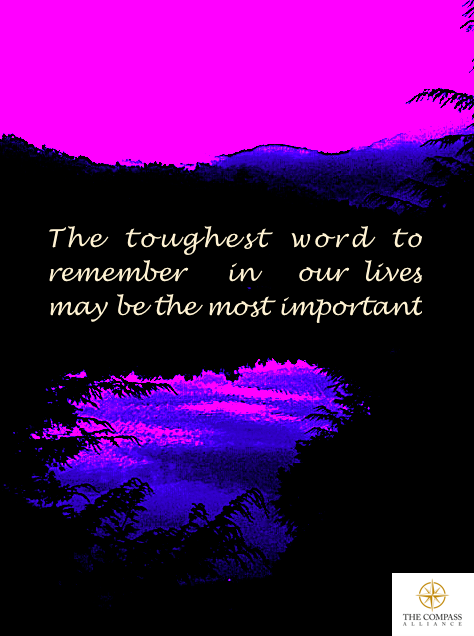 25 Jul

A Message to a LOT of People I've Worked With Over the Years

I have a bill that's past due.

Oh, I've tried to pay it down a few times but then I forget…or other things get in the way…or maybe it's just easier not to.

And the truth is I know I will never have it paid in full.

Which I regret.

I've talked a lot about my experiences in industry – and have no problem in calling out why so many of them helped inform my consulting company today.

Where I fall short is in extending full credit to all the people who played such a big part in writing my story.  Or in sending them the message that should be conveyed.

THANKS. 

When I left my traditional leadership role in Life Sciences in 2017 to build my own company I knew that it was time. I had enjoyed an incredible adventure – had worked with an amazing cast of professionals – and was far better for having met them.

I was focused on what lay ahead. A month or two after my departure a close group of friends and colleagues conspired with my family to have a special "retirement" dinner – and to my surprise, guests came from across the country to join our little celebration.

It was humbling. But it was also mesmerizing – because as I looked out over the audience that night it reminded me that the quality of people I had worked alongside over the many years was exceptional.

I said thank you, wished them all much success….and then moved on.

I counted myself fortunate then – today, in retrospect, I consider myself blessed. 

I know now that the greatest catalyst for whatever limited success I enjoyed as a leader comes back to one thing – over and over again.

The people who I was privileged to "lead". 

I use the term "lead" loosely. The reality is that I was often much closer to being head cheer leader, business partner, or simply a co-strategist.  For most of my career I found myself surrounded by people of high character, incredible work ethic, and a passion for making things happen – they just happened to report up in a system or division I was asked to manage.

Sales people who were best in class.

Leaders who embraced their craft.

Staff who moved heaven and earth to support our efforts.

I've come to realize they were extraordinary – something I fear I took for granted all too often over the years.

They're spread out now of course – across multiple companies and industries – and my contact with many of them is much more sporadic – but to each of those thousands of people, a simple message.

I want you to know that I remember you – and that I often reference you or something I learned from you in my workshops or seminars.

In a way we continue to work together – your legacy lives on.

Gratitude doesn't pay my bill, I know that.

But if you have occasion to read this I hope you'll know it's one more small down payment.

I've decided the toughest part of reflecting on "the good old days" is not in remembering them – it's in understanding they can pass without ever acknowledging they were there to begin with.

Thanks.