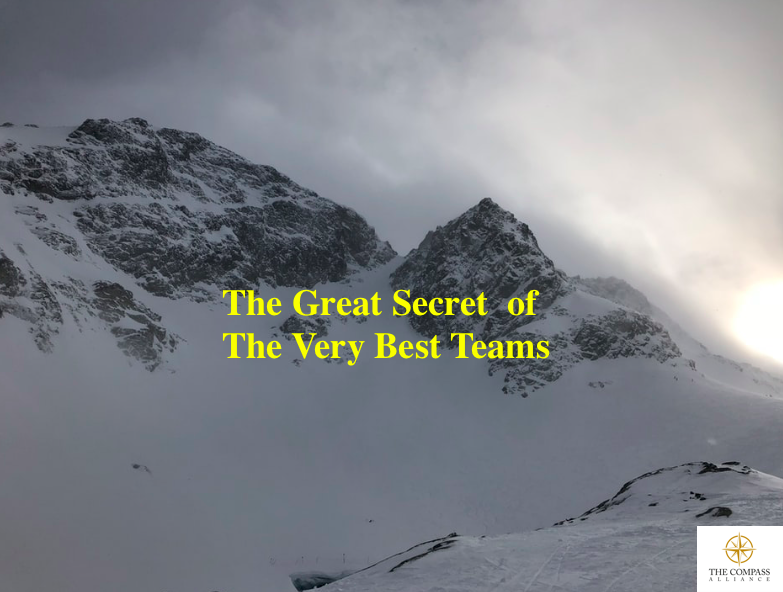 25 Aug

When the Going Gets REALLY Tough – ONE Thing Matters

Men wanted for hazardous journey. Low wages, bitter cold, long hours of complete darkness. Safe return doubtful. Honour and recognition in event of success.

It's a story that has become almost mythical – the advertisement that adventurer Sir Ernest Shackleton placed in the London newspaper The Times sometime around Dec. 29th, 1913.

Plans were underway for Shackleton's third sojourn to the most inhospitable place on the planet – Antartica, and a planned cross-continent trek of some 1800 miles – deemed at or near impossible by most of the civilized world.

The world turned out to be right – Shackleton and the men of The Endurance never even reached the frozen shores of that barren world. Locked into the ice and alone, the crew's amazing 19 month fight for survival became legendary even before all 28 managed to return safely to their homes.

The "men wanted" piece in The Times represents truth in advertising at its best.

It's also apocryphal – meaning it is a figment of some clever historian's imagination. There is no evidence there was EVER an ad like the one described above. It seems that in retelling the legend of Shackleton someone decided to add more color to the story.

Which is a shame in some ways because it's a tale that needs no embellishment – theirs is an epic that captures the best of the human spirit.

But there is an element of truth to the advertisement that "never was"  – and speaks to one of the major reasons two dozen plus kindred souls ultimately survived a frozen hell considered the harshest environment on the planet.

Shackleton's hiring profile – you see – was quite unique. Evidence suggests that when he recruited the men that would join him that he focused on a dimension often overlooked – and for some companies today, forgotten.

Character.

The skills, he opined, we can teach.

But the character, well….the character we can't. 

Shackleton was unorthodox to a fault – but he clearly could judge character like few others.

Maybe that's why he selected vagabonds and toughs like Frank Wild and Ernest Joyce – men who lived out of a kitbag, virtually homeless for big parts of their lives – over more educated men of science.

It's widely known that Shackleton divided the 5,000 plus candidates who applied for this wild trek into the unknown into one of three piles. He labeled them "Mad", "Hopeless", or "Possible". It was only some portion of the latter that were invited into his London offices for what was described as a "chat".

No application forms. No defined interview process. In fact the argument could be made that the degree of attention to formal qualifications was minimal.

Shackleton operated on instinct – and to an extreme degree.

But there was genius in his madness – and it's a strain that warrants consideration today. 

I'm guessing that in the course of my career I have reviewed 20,000 plus resumes. I frankly lost count years ago. I could group 90% of them in the "Possible" category. And in the last few years I've found it infinitely more difficult to discern those that warrant close attention from the rest.

Give even the most pedestrian of candidates a computer and access to all the resources on how to construct a resume and you can build one heck of a calling card – I still see some of them cross my desk.

All focused on accomplishments, skills, experience, and aptitude – or said another way, past performance.

For years I focused on 4 dimensions when I interviewed and/or advised others on the subject of recruiting:
The LEVEL at which people performed in previous assignments
The CONDITIONS in which they performed
The SKILLS and KNOWLEDGE they gained from the experience
And finally, the ATTITUDES, VALUES, and FEELINGS they walked away with
Today I sometimes conduct seminars on interviewing – and support senior leaders as an Executive Coach on some of the nuances involved in assembling a world class team.
It's in these discussions that I share one of the pivotal insights that continues to inform at least a part of my practice.
All of the above means nothing if the candidate isn't of high character.
NOTHING.
I think I can safely say I was involved in hiring a lot of All STARS – and my share of ones who weren't.
When I reflect on the failings of the latter it most often goes back not so much to issues of capacity – but instead, factors associated with character.
Honesty – integrity – moral fiber – empathy – trust.
The 4 Dimensions I referenced – I've begun to appreciate that the fourth may be the most important of all – and often the most difficult to discern.
Character is more than the individual equivalent of organizational culture – it's the single greatest predictor of it.
Crisis reveals – crisis exposes.
Shackleton had it right over 100 years ago.
We can't teach character.
So we better make darn sure to hire for it.