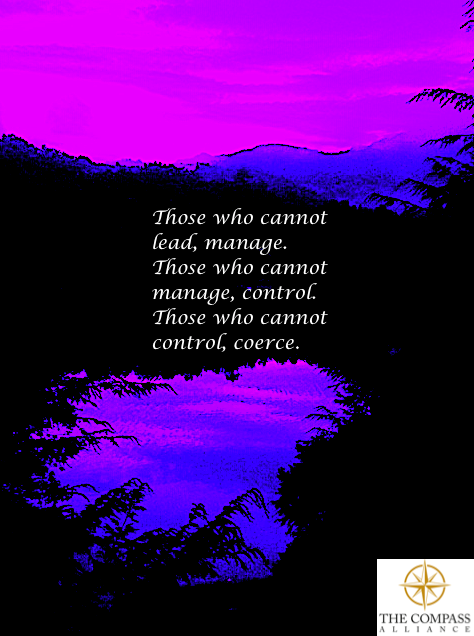 06 Jul

And Those Who Don't Know The Difference Won't MAKE A Difference

A great many "would be" leaders are about to go extinct.

Like a forest fire, the flames of COVID will prune and eliminate the underbrush of pretenders – leaving only the substantive behind.

But the collateral damage inflicted on followers who believed – until it was too late – will be severe.

Before the COVID pandemic it's estimated that approximately 85% of the global workforce was disengaged. In the United States, some 66%. (No cheers please.)

Now, in the wake of months of isolation, lay-offs, furloughs, fear, and uncertainty – want to make any assumptions on how engaged workers will be?

COVID is a human condition – regardless of its genesis.

Control and coercion won't bring us back from the brink.

Managers might try.

But it will take leaders to get us to the new tomorrow.